Skip Navigation
Website Accessibility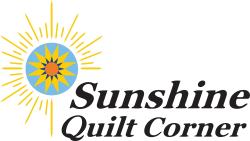 Countdown to Christmas Classes
Countdown to Christmas Classes

Just like on our Advent Calendar, we are counting down the days until Christmas!
Are you looking for a quick gift project? We are offering a variety of projects that you can finish in a day or even a few hours.

Make some for gifts for friends or just make it for yourself!
| | | |
| --- | --- | --- |
| DATE | Time | Project Name |
| Dec 2 | 10 a - 3 p | |
| Dec 2 | 3:30p - 6:30p | |
| Dec 3 | 4p - 8p | |
| Dec 6 | 4p - 8p | |
| Dec 7 | 2p - 5p | |
| Dec 9 | 10a - 2p | |
| Dec 9 | 5p - 9p | |
| Dec 10 | 10a - 3:30p | |
| Dec 10 | 4p - 9p | |
| Dec 11 | 9a -4p | |
| Dec 13 | 10a - 3p | |
| Dec 14 | 10a - 4p | |
| Dec 15 | 10a - 3p | |
| Dec 16 | 10a - 3 | |
| Dec 17 | 10a - 3p | Sew Day |
| Dec 18 | 9a - 3:30 | Kids Sew Day |
| Dec 20 | 10a - 5p | Finish it with Debbie |
| Dec 21 | 10a - 4p | Sew Day |

Sunshine Quilt Corner, LLC
896 J Clyde Morris Blvd, Newport News, VA 23601
757-596-7397
info@sunshinequiltcorner.com
Open Monday through Thursday - 10a-5p Friday - 10a-8p Sat - 9a-4p