Skip Navigation
Website Accessibility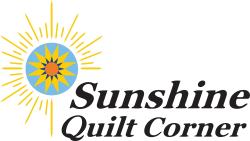 Store Opening
We weathered another one!
The store will be open at 1200 and will remain open an extra hour today until 6 pm.
The parking spots are clear, but there is a patch of snow/ice/slush in the parking lot in front of the store, so please be careful. If you need a hand getting into or out of the store, or carrying something, please let us know or call the store when you park and we'll have someone meet you at your car.
Please be safe!
Your friends at Sunshine Quilt Corner