Skip Navigation
Website Accessibility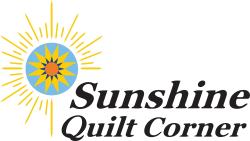 Classroom Policies
Registration for classes can be done in store, over the Phone or online at the Classes Tab (Click here to go to Classes). Please register at least a week prior to class.
The class fee must be paid in full at the time of registration. Payment guarantees your place in the class/workshop. The supply list will be given 2 weeks prior to the class.
Cancellations must be made at least 7 days prior to class to receive a refund.
Bring your Sewing Machine to class along with all necessary parts, pieces, and cords.
Supplies for the class are available for purchase prior to the course as well as at the beginning. Classes include a 20% discount for purchases specific to the class, excluding sewing machines and accessories.
If the supply list includes a book or pattern, each student must have his/her own copy of that book or pattern.
If material requires pre-cutting and you are not comfortable doing it, please let us know and we will provide someone to help you prior to the class session. We want your project to be fun and successful!
Irons and ironing tables will be provided. Please do not bring personal irons or tables.
Please arrive 15 minutes early to set up.
If you are not familiar with your machine, a Basic Sewing or Machine Training class prior to taking other classes can help you get the skills needed to tackle the more complex projects.
We all come to class to learn and enjoy. If you are having tro

uble with any part of the class, please let the teacher know.
Food and Drinks are allowed in the classroom. Please take precautions to prevent spilling (cups with lids, durable food/snack containers, etc.).
Please set ALL cell phones to Vibrate or Silent. If you need to use your cell phone, please step out of the classroom to do so.
Please do not bring Children, Pets or Non-Student Guests to class.
Please help us to keep our classroom neat and tidy 😊